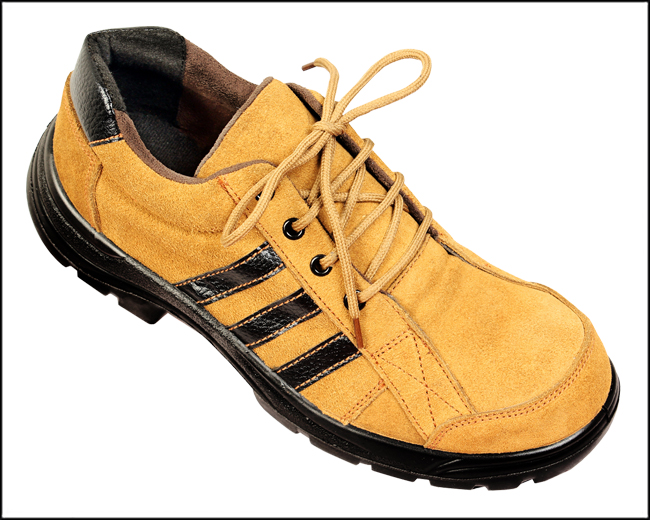 Leopard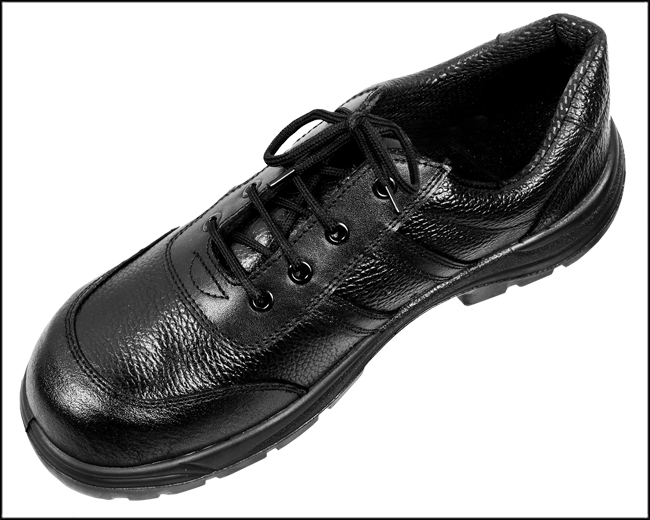 Jaguar
We manufacture Sporty Type Safety Shoes for officer and staff who have to go outdoors to other companies and offices. These safety shoes are elegant, comfortable and stylish so the person do not have to change shoes while going for official visits. These shoes come in sporty style Leopard model with genuine suede leather with all safety features and formal style Jaguar model which is a formal shoes with all safety features having genuine Buff leather.
Buff Leather of Superior Quality with thickness of 1.4 - 1.6 mm and having Tear Strength of more than 120 N.
They come with directly Molded PU sole with Anti Skid Design manufactured with Best Quality of PU Chemicals.
They have Powder Coated Steel Toe Cap Resistant to Rust and Energy Impact of 200 Joules as per IS 15298/ 2011 or EN 345
Best quality and comfortable Cambrelle lining material having Tear Strength of more than 15 N minimum as per the IS Standards.
They are moderate chemical resistors but excellent abrasion resistors.
They have moderate penetration resistance and are excellent oil resistors.
Available in Single/Double Density PU.
They can resist heat upto 1000C and electric shock upto 15 KV.
The shoe weighs less than 900 gms for size 7.
Meets IS 15298 or EN 345 requirements.